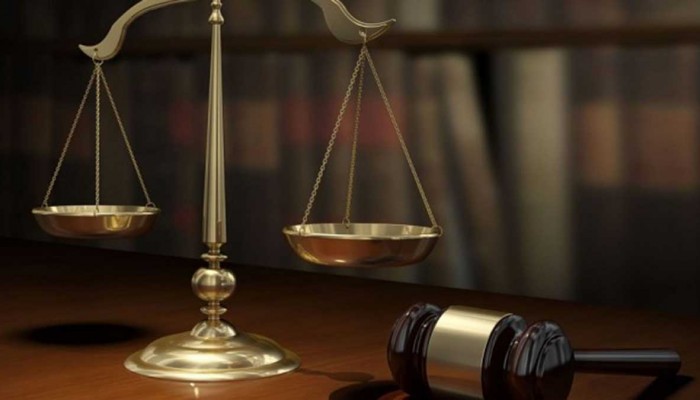 HURILAW condemns piecemeal constitution amendment
The Human Rights Law Services (HURILAW), on 28 March 2016, called on the National Assembly to shun the peicemeal approach in its constitution amendment efforts.
The National Assembly recently kickstarted the process of amending the constitution for the fourth time by inaugurating constitutional amendment committees to oversee the process.The senate committee is headed by Deputy Senate President, Ike Ekweremadu while the House of Representative Committee is headed by the Deputy Speaker, Yusuf Suleiman Lasun.
The last alteration amendment, which would have been the fourth was not signed by former President, Goodluck Jonathan before he left office, thereby necessitating the initiation of the process afresh.
In a press conference yesterday, Mr. Collins Okeke, the Senior Legal / Programmer officer of the non-governmental organisation, which is being promoted by the former President of the Nigeria Bar Association (NBA), Dr. Olisa Agbakoba (SAN) said the major cause of the political and economic tension being experienced in the country is that the country has not been able to build a consensus on the consitution.
"The National Assembly has adopted a piecemeal approach to altering the 1999 constitution. For us, the crucial issues in the nations constitution include but not limited to restructuring the political arrangment to strengthen the states and local governments through the devolution of more powers and funding", HURILAW said.
According to it, devolution of power would strengthen the unity of the country, ensure stability and prosperity. It noted that the legislative list should be reviewed in order to reduce the exclusive list which as it stands confers too much power, responsibilities and wealth at the centre as well as the concurrent list which "empowers the federal government and gives it more say in the matters that ordinarily should be the exclusive domain of state governments".
HURILAW said the present amendment should grant some measure of autonomy and strengthen key institutions that support democracy such as the courts, Independent National Electoral Commission (INEC), the Police, Independent Corrupt Practices and Other Related Offences Commission (ICPC), Accountant General, Central of Bank of Nigeria (CBN).
Others are National Human Rights Commission (NHRC), Economic and Financial Crimes Commission (EFCC), Public Defender, Code of Conduct Bureau, office of Auditor-General, Revenue Mobilisation and Fiscal Commission (RMFC), office of Public Defender and others.
Okeke said: "HURILAW has reviewed the constitution of Nigeria fourth alteration bill now under consideration at the National Assembly and have made contributions to the bill". He explained that their contribution include the introduction of nullity clause, which will declare null and void any act in variance with the constitution.
Other proposals by HURILAW include clarification for appropriation procedure for the judiciary as well as the clarification of jurisdiction of the federal high court.